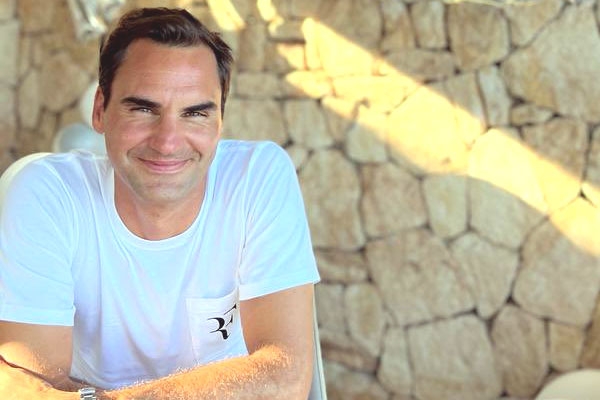 (Image source from: Twitter.com/rogerfederer)
Legendary tennis player Roger Federer is one of the greatest male players of all the time. Roger Federer announced his retirement from tennis after two decades. He will retire after the next week's Laver Cup that will take place in London. The 41-year-old won 20 Grand Slam singles and he played 1500 matches till date. Roger Federer holds record for winning 369 men's singles matches and he is ahead of Djokovic (334), Rafel Nadal (313), Connors (233) and Agassi (224). Roger Federer also holds a record for standing at No 1 place for 237 consecutive weeks in tennis. He is also the oldest no 1 player in the history at 36 years and ten months. He is the only player to reach the finals of all four slams in a season.
September 15, 2022
Out of the 1526 matches player, Roger Federer won 1251 matches and won 103 titles along with an Olympic Gold in 2008 Doubles. Because of his knee injury, he did not play a single match last year. "As many of you know, the past three years have presented me with challenges in the form of injuries and surgeries. I've worked hard to return to full competitive form. But I also know my body's capacities and limits, and its message to me lately has been clear. I am 41 years old. I have played more than 1,500 matches over 24 years. Tennis has treated me more generously than I ever would have dreamt, and now I must recognize when it's time to end my competitive career. The Laver Cup next week in London will be my final ATP event. I will play more tennis in the future, of course, but just not in Grand Slams or on the tour" told the top tennis star.
To my tennis family and beyond,

With Love,
Roger pic.twitter.com/1UISwK1NIN

— Roger Federer (@rogerfederer) September 15, 2022