French Open 2019: Amanda Anisimova, the 17-Year-Old, Stuns Simona Halep to Reach Semis
June 07, 2019 11:55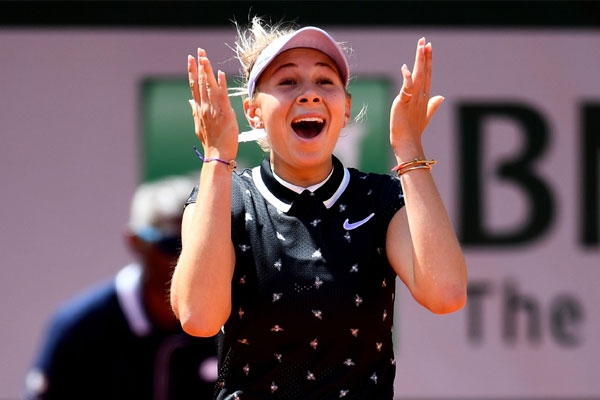 (Image source from: USA Today)
The 17-year-old Amanda Anisimova reached the French Open semifinals after knocking out defending champion and world No. 3 Halep 6-2 6-4 in Paris in one hour, eight minutes.
With the win, Anisimova is the youngest American woman to make a major semifinal since Venus Williams was runner-up at the 1997 U.S. Open and is the youngest American woman in the semis at Roland Garros since Jennifer Capriati in 1990.
She's also yet to drop a set in this tournament. "I can't believe it," Anisimova said on court after the win. "I've been working so hard, but I didn't think it would pay off like this. This is honestly more than anything I could ask for."
Anisimova was born in New Jersey on August 31, 2001, less than two weeks before the September 11 terror attacks. Her parents, Olga and Konstantin, had moved to the United States from Moscow in 1998 with their oldest daughter, Maria.
Coached by her father, the family moved to Florida, a tennis hotbed, when Anisimova was three. She speaks both Russian and English.
Anisimova made her breakthrough in 2018 which included an impressive win over Petra Kvitova at Indian Wells to reach the round of 16 in that tourney.
A foot injury in the interim stalled her season, forcing her to miss the French Open that year. But she concluded the season with her first WTA final, finishing as runner-up at Hiroshima, and earned a ranking inside the top 100.
Super Excited and Nervous-Free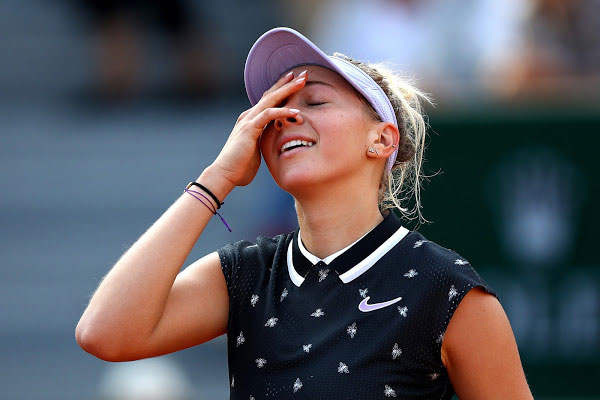 (Image source from: Google News)
Anisimova said she was "excited" and did not suffer from nerves. "I was just super excited and I was really happy with the opportunity.
"This is more than I could have asked for." The last-four ties will be played on Friday, after Wednesday's downpour in Paris caused a backlog of matches, with the women's semi-finals held on Court Suzanne Lenglen and Simonne Mathieu to keep Chatrier free for the men's semis.
"Actually, I'm really happy that I get to play tomorrow," said Anisimova.
"I don't have to wait a whole day, because I get really eager to want to go on the court, so I'm happy I get to play tomorrow."
Halep after losing the game said: "I feel sad, because every time when I lose, I'm sad. And I'm a little bit upset because I couldn't make my game. I couldn't move normally."
By Sowmya Sangam