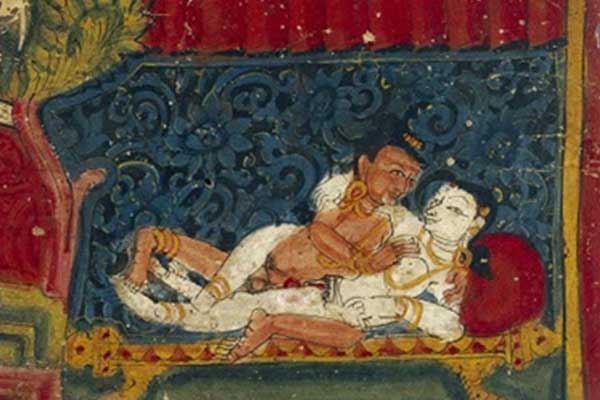 (Image source from: www.ancient-origins.net)
Kama Sutra has been perceived as a mere guide to teaching you several "sex- positions" no one talks of its authenticity. Our perception has been sealed to understanding Kama Sutra in just one direction. Nevertheless, that's not the case because Kama Sutra beautifully depicts its spiritual aspect of being in existence as well.
Undoubtedly, Kama Sutra is linked to sex in a way, but it does not narrow down to what we know of it. Thus, broaden your horizons by overlooking the misconceptions and myths around it. Keep your mind open to its broader aspect. Deep dive into this sacred and special aspect of Kama Sutra and learn more about its purity.
Here is what you need to know about how Kama Sutra has a spiritual meaning. Take a look at the following points
Truth No 1 - Kama Sutra Is Not A Porn Work! It Is An Artistic Work!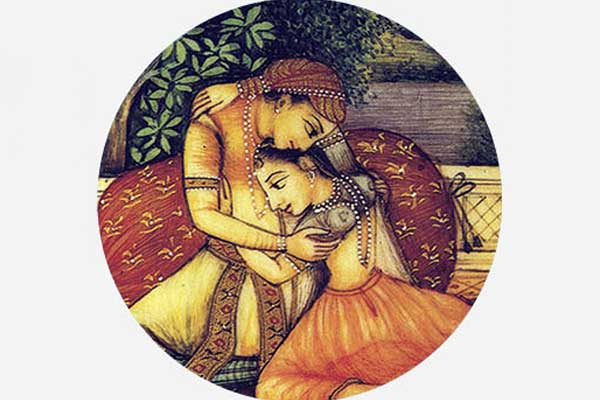 (Image source from: dictionary.com)
The erotic and intimate carvings and sculptures of Kama Sutra is not about helping people fulfill their sexual desire or a way of exhibiting porn. It has a deeper meaning and purpose. That said, it has been there since ancient times to depict the love and pleasure front of a man and woman's intrinsic beauty
Talking of women, it intends to express to the world how a woman can be a refined individual in terms of carrying herself, her intellect and her inner attraction. Likewise, in men, it reveals how a man blends in with a woman and her beauty. Apart from intimacy and pleasure, it teaches us how to value other relations as well.
Truth No 2 - The Deep Meaning Of Kama Sutra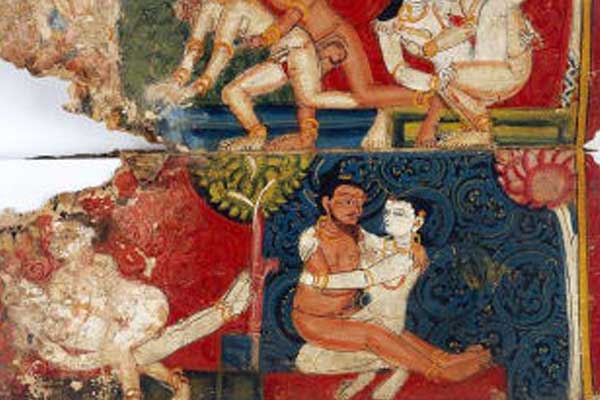 (Image source from: cloudinary.com)
It is a misconception that Kama Sutra is just the sex positions and depiction of the union of a man and woman. Additionally, a philosopher named Vatsyayana wrote Kama Sutra wherein he augments in one of his writings that Kamasutra is a means of bringing a man and woman together to attain salvation.
Truth No 3 - Kama Sutra Says - Sex Is Not Lust!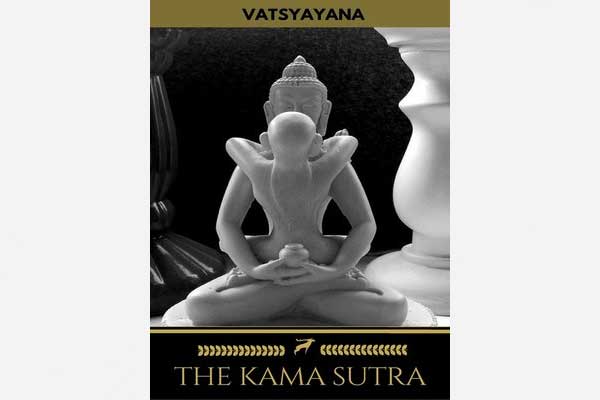 (Image source from: www.elephantjournal.com)
As per Kama Sutra, sex is supposed to be sacred, it does not mean Kama Sutra is favoring adultery and is going to be a block in your spiritual path. It simply means, Kama Sutra is a part of the existence and it is considered spiritual and sacred. It is an optimistic way of looking at how the physical and spiritual aspect collide. Thus, Kama Sutra believes that sex is pure and natural, there is not lust!
Truth No 4 - Part Of Kama Sutra Comes From The Vedas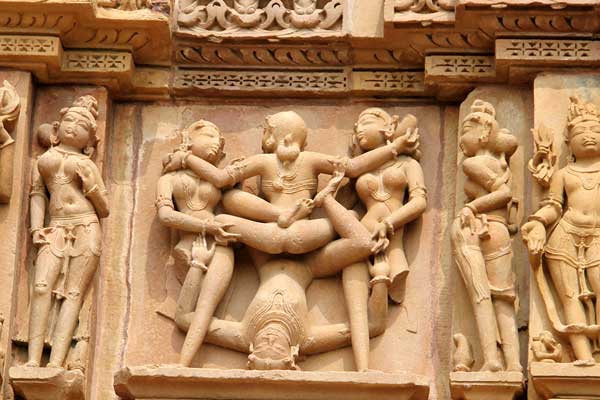 (Image source from: 11points.com)
Vedas is a part of the Hindu mythology and in the book of Kama Sutra, they have Nandi portraying love. Nandi is supposed to be Lord Shiva's friend. This was quoted by Vatsyayana in the Kama Sutra. Apart from this, Kama Sutra talks about sexual freedom and how excessive desire should be kept in control and stresses on keeping away the thought of misusing sex. Thus, if Kama Sutra was there in mythology it is so clear that it has a spiritual meaning.
Truth No 5 – A Spiritual Perspective To The Meaning Of "Kama"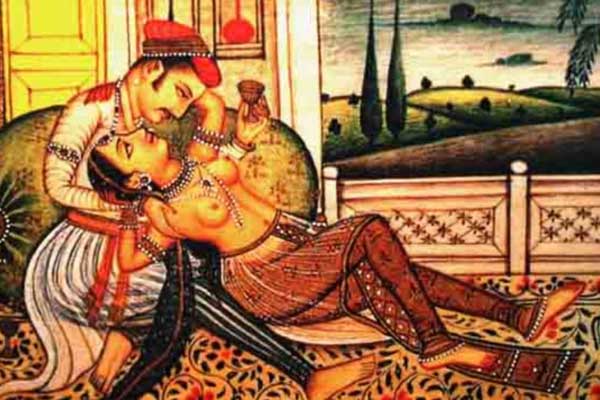 (Image source from: gdb.rferl.org)
As per the ancient texts, Kama Sutra focuses on how a man lives through every sphere of life. The aspects are further bifurcated into three parts, they are, dharma, artha, and kama. The first two aspects say that a man should live his material, moral and religious life.
On the other hand, kama is about experiencing different senses such as taste, smell, touch, sound, and sight. The purpose is to be aware of the body and different senses. Therefore, kama in the spiritual aspect is all about understanding our body and how it can create and connect with one's soul.
To summarize it in short, one of the aspects of man's life is to be conscious of how he is given every sense to enjoy and understand creation. Once a man knows what senses feel like, it is easier for him to understand that every experience of his is enjoyed because of the soul within.
Truth No 6 – Ancient Texts Reveal Love Between God And Goddesses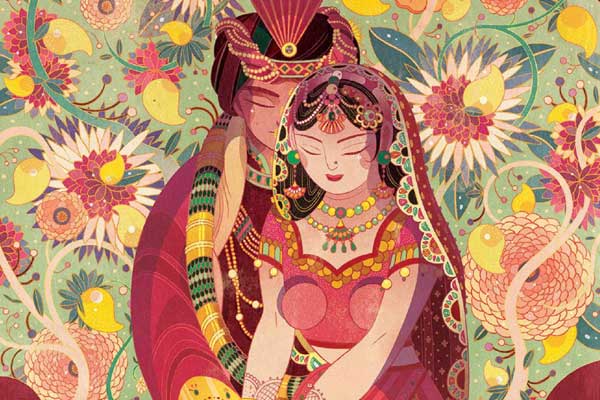 (Image source from: womenintheworld.com)
Spirituality and Sex has an intricate relation in ancient times when you look at mythology. The texts reveal how god and goddesses made love to express love and emphasized on human feelings, it wasn't just about sex!
Truth No 7 – Concept Of Love Making In Kama Sutra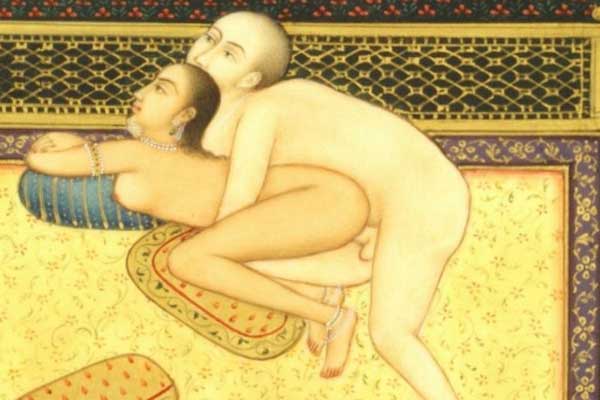 (Image source from: booksandideas.net)
Love making as per Kama Sutra is unique and creative, this lovemaking and sexual energy can be used the right way by expressing emotions of care, love, emotions and understand the biological existence. Nothing like it, if sex is experienced with a higher purpose and with the idea of connecting with another body to experience senses and understand the very existence of the self.
In conclusion, how much of the spiritual aspect of Kama Sutra do you take away makes all the difference. Reflect upon its purity, use creative emotions, feel what your senses say, make love and experience the connection with your soul and the person you surrender love to.
"Losing yourself in sex is a pleasure, finding yourself in sex is a blessing"
By Neha Makhija