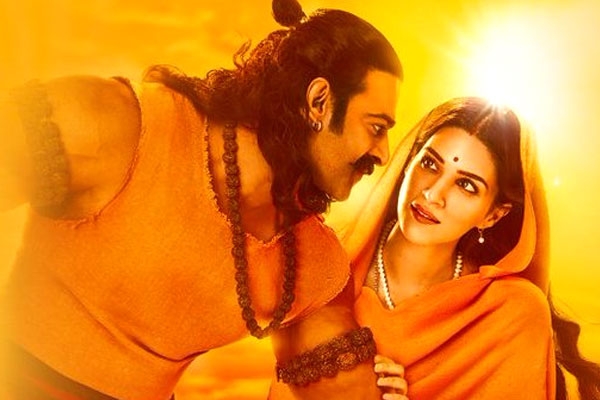 (Image source from: Twitter.com/omraut)
Adipurush is based on Ramayan, where Prabahs will be seen as Lord Rama and Kriti Sanon as Sita. The film is gearing up for a spectacular pre-release event at Tirupathi on the 6th. Fans are already celebrating on social media with the tag '#AdipurushPreReleaseEvent' by sharing updates. The latest buzz from the pre-release event is, for the first time a 50-feet cut-out of Prabhas is being made by using AI technology. A huge Ayodhya set is being constructed and arranged with an LED lighting system for the pre-release event.
Anchor Jhansi will be hosting the pre-release event in the absence of Suma. Chinna Jeeyar Swamy will be the chief guest for the event. Adipurush will release in theatres on June 16th in Telugu, Tamil, Malayalam, Kannada and Hindi. The film is currently in the post-production phase. The songs and visuals with spectacular VFX work from the released glimpse have already created a huge buzz on the film.