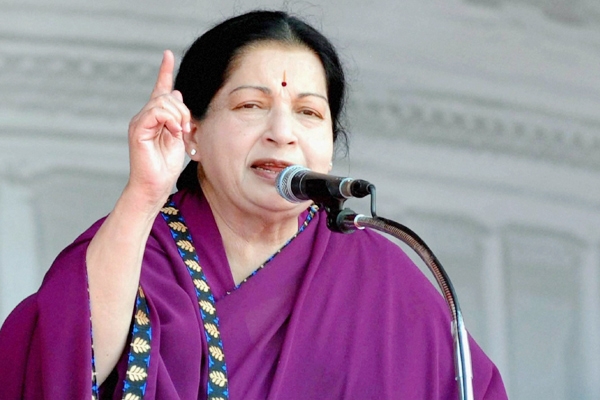 Tamil Nadu Chief Minister Jayalalithaa said in a statement that DMK treasurer Mr. Stalin not being seated in the front rows at the swearing-in ceremony was not intentional. Thus, the controversy ended and her ministers took a new turn as Jayalalithaa clarified on it with a statement.
The statement said:
"I understand that Thiru M.K.Stalin was seated in the block of seats intended for Members of the Legislative Assembly.
I am informed that the Public Department had followed the Protocol Manual in allocating seats in the hall for the event.
If this seating plan caused him any discomfiture, I would like to assure him that there was no intent to show disrespect to him or his Party. Had the officers brought to my notice that Thiru M.K.Stalin would be attending the event, I would have instructed the officers in charge of the arrangements to provide him a seat in the first row, relaxing the norms in the Protocol Manual.
I convey my good wishes to him and look forward to working with his Party for the betterment of the State."
Mr. Stalin was recently elected as the MLA from Kolathur constituency. He arrived the swearing-in ceremony, which was not done by many opposition leads till now, and was seated at the Madras University Centenary Auditorium in the 16th row.
M. Karunanidhi, Mr. Stalin's father and DMK's patriarch, was irked by the seating arrangement at the function and tweeted that, "Stalin, who has the qualification to sit in the Main Opposition (possibly as its Leader) after (DMK) won 89 seats, was given seat among the crowd whereas defeated candidate Sarath Kumar was seated in the front row."
- Sumana