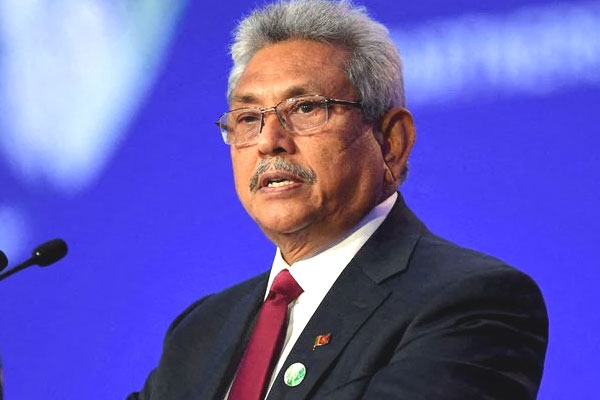 (Image source from: Reuters.com)
Former Sri Lankan President Gotabaya Rajapaksa has been facing the heat of the people and he fled from the country without submitting his resignation. He landed in Singapore and sent his resignation over the email. There are speculations about his return to Sri Lanka but there was no official statement about the same. He fled from the country last month and he has now applied for a Green Card in USA and settle there with his wife and son as per the media reports of Sri Lanka. Daily Mirror broke the news about this and the lawyer of Gotabaya Rajapaksa in USA started the process recently. He is eligible to apply a Green Card in USA as his wife Loma Rajapakssa is a citizen of USA.
He renounced his USA citizenship to contest in the Presidential polls in the year 2019. He retired from Sri Lanka Army and moved to USA in 1998. He is back to Sri Lanka in the year 2005 and was an active player in Sri Lanka politics. His lawyers are now busy submitting all the documents and the process is going on. Gotabaya Rajapaksa is 73 years old and he is presently residing in a Bangkok hotel along with his wife. He is set to return back to Sri Lanka on August 25th. He had plans to stay back in Thailand till November but his plan got changed. For security reasons, Gotabaya Rajapaksa was asked to remain indoors by the Thai Police.
The location of Gotabaya Rajapaksa's Bangkok hotel was not disclosed. Tight security has been imposed for the protection of Gotabaya Rajapaksa. The government of Sri Lanka will discuss about the security and a state house for Gotabaya Rajapaksa after he returns back to Sri Lanka. Gotabaya Rajapaksa flew to Maldives and then to Singapore last month. As the Singapore visa could not be extended further, he had to move to Thailand.