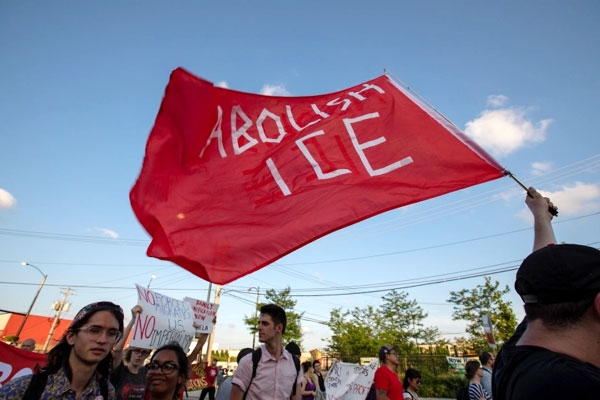 (Image source from: Chicago-Sun Times)
Four Illinois state lawmakers and six Chicago aldermen have joined about 150 other state and local officials nationwide in calling for the abolition of the United States Immigration and Customs Enforcement (ICE).
Sen. Daniel Biss (D-Skokie), Rep. Robyn Gabel (D-Evanston), Will Guzzardi (D-Chicago) and Rep. Theresa Mah (D-Chicago), joined Ald. George Cardenas (12th), Susan Sadlowski Garza (10th), Ricardo Muñoz (22nd), Carlos Ramirez-Rosa (35th), Milly Santiago (31st) and Ald. Silvana Tabares (23rd) in co-signing an open letter calling for an end to the agency.
The letter, made in the public eye on Tuesday afternoon, is sponsored by officials in more than 20 states. It calls for a quick end to ICE on humanitarian grounds, arguing that the agency does more harm than good.
It accuses ICE of "rampant and brutal enforcement tactics," calling it "a lawless federal agency" that "has terrorized immigrants and separated families in the communities we live in and represent. … ICE spends more time destroying communities than it does keeping communities safe while violating basic civil and human rights. The experiment that is ICE has failed, and must be ended as soon as possible."
By Sowmya Sangam