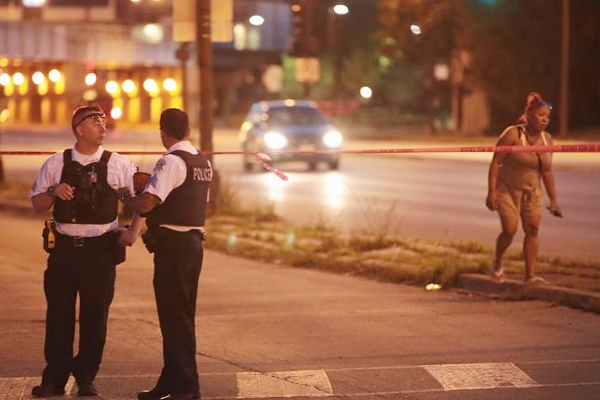 The Chicago Police Department has said that it is conducting "a very comprehensive review" after the city has experienced one of its most violent Fourth of July weekends in the recent years, with at least 102 people were shot between late Friday afternoon and early Wednesday.
"We're doing a debriefing," said chief police spokesman Anthony Guglielmi. "The mood here is frustration."
"It's perplexing," Guglielmi said. "We deployed some very successful tactics over the Memorial Day weekend." Yet those tactics did not seem to work as well over the Fourth holiday.
Fifteen people were killed and 87 others were injured. Nearly half the shootings has occurred in the last 12 hours of the long holiday.
"A lot of incidents happened in a short amount of time.  We're also looking at that.  We did typically see it (violence) where we typically see it."
"Petty disputes that escalated into somebody pulling out a gun." He mentioned some examples: A shooting in Smith Park that started as an argument over where people were sitting; a confrontation between a driver and bicyclists on State Street, with the driver getting a gun from his trunk and officers intervening.
He said a "handful" of shootings were "retaliatory .. People drinking all day and then things escalating ... It's just enormously frustrating."
A total of 159 guns were seized by Chicago police since Friday. "We have to change the underlying culture," Guglielmi said.
By Premji