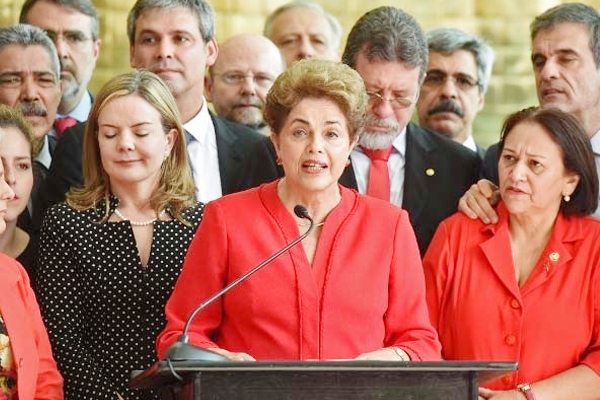 Brazil's first female president Dilma Rousseff was impeached for manipulating the budget, which left Latin America's largest nation adrift, with an economy in deep recession. The move puts an end to the 13 years in power of her left-wing Workers' Party.
Brazil's Senate has voted to remove President Dilma Rousseff from office. 61 senators voted in favour of her dismissal, while 20 in against. The action meets the two-thirds majority needed to remove her from the presidency.
Her former vice president and coalition partner Michel Temer has been sworn in as president and will serve out Ms Rousseff's term until 1 January 2019.
Mr Temer said during his first cabinet meeting since the vote, that, his inauguration marked a "new era". "We can't leave one accusation unanswered," he said.
Rousseff was defiant after being ousted. She said from her official residency, that, "They think they've defeated us, but they're wrong," her voice cracking and eyes moist with emotion. "I know we will all fight."
"Right now, I will not say goodbye to you. I am certain I can say, 'See you soon,'" she told supporters in Brasilia. "They have convicted an innocent person and carried out a parliamentary coup," she added.
"I apologize to the president, not for having done what did, because I could not have done anything else, but because I know her situation is not easy," claimed a sobbing Janaína Paschoal, one of the original co-authors of the impeachment petition. "I think she understands I did all this in consideration of her grandchildren."
Lucas de Aragao, director of Arko Advice, a political analysis firm in Brasilia, said that, "The impeachment does not in any way resolve the political or economic crisis, but it gives us some hope, because for the first time in a long time, we will have a plan."
Also Read: US, India sign military logistics agreement
Nandini