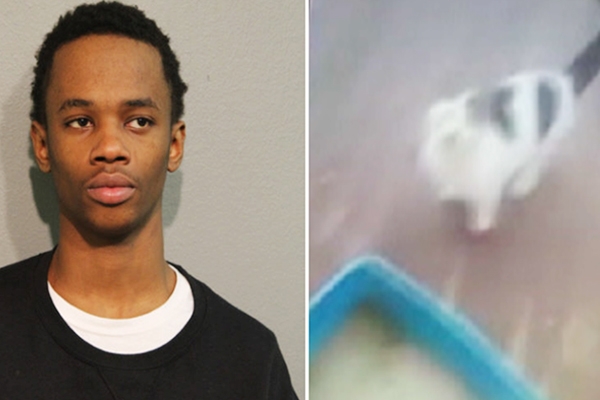 (Image source from: US Teen pours boiling water on cat)
A Chicago teenager has been arrested and charged with animal torture, after pouring boiling water on a cat and posted the repulsive video on Facebook.
Leon Teague (18), of the South Side in Chicago was arrested for animal torture, after a police investigation. According to the police report,  "the cat ran from one end of the porch to the other screaming in pain."
The cat has  been tracked and rescued due to the effort of Heather Weidmann, who was horrified after watching the video. Weidmann (43) said that, "I cried my eyes out, it's horrible,"
Weidmann along with her friend,  Melissa Belice,  informed the police and Chicago Animal Care and Control officers about the case and found the injured cat.
Weidmann said that, "we showed up in the alley, and the cat was there."
"We called him over. He was friendly. His fur is singed and he has burns on him. He's got scabbing but he's very friendly and he's in great spirits," Weidmann added.
Now, the cat is in a animal center of the city. Till Monday, the cat is on medical hold, while, Weidmann is looking for a name for the brave animal. She said, "he's got to have a pretty damn special name."
Nandini