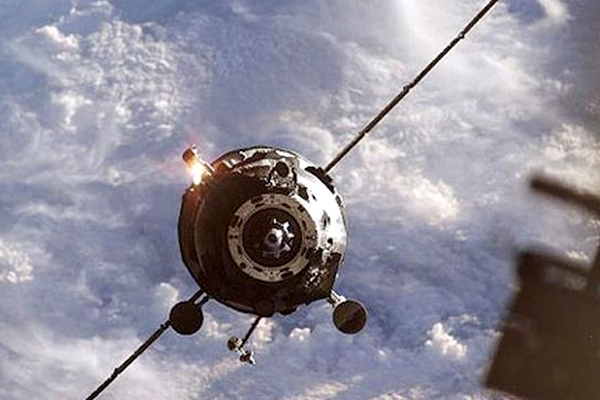 (Image source from: Russian Spacecraft out of control in orbit)
An unmanned cargo spacecraft has lost its connection with the Mission Control, and reportedly spinning out of control in orbit, which was actually carrying food and fuel to the crew members at the International Space Station. The Progress M-27M was launched on Tuesday and was supposed to dock the ISS six hours later with 2.5 tons of supplies, including food and fuel.
Though the flight controllers have been trying to establish connection or communication with Progress M-27M, it is believed to be out of orbit and control?According to news reports Russia's space agency and NASA both have said the six crew members on board the ISS (orbiting space station) and they have sufficient food with them.
The fate of the spacecraft would be announced later after confirming its status. The next delivery to the ISS is planned by SpaceX's Dragon cargo ship on June 19.

-Kannamsai