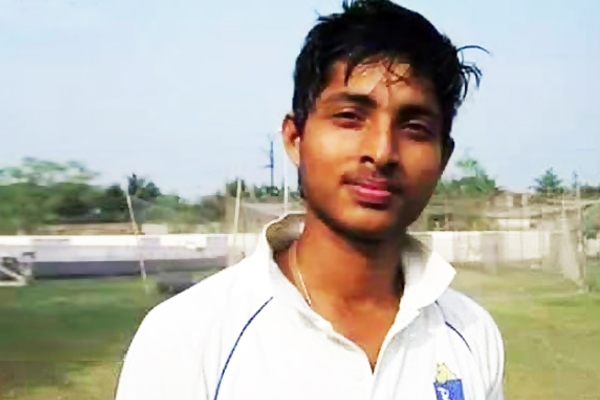 (Image source from: })
Tragedy struck Indian cricket on Monday when a 20-year-old player died as a result of a freakish on-field collision with a teammate during a club match in Kolkata.
Four months after Australia cricketer Phillip Hughes died after being hit by a bouncer, Ankit Keshri, a former captain for Bengal's under-19 team, battled for three days before passing away at a Kolkata hospital.
"It's so unfortunate. He was such a promising cricketer and for him to pass away in such a manner is difficult to swallow," Subir Ganguly, the joint secretary of the Cricket Association of Bengal (CAB), told Reuters.
Keshri, a right-handed batsman and leg-spinner, came on as a substitute fielder for his club and collided with a teammate as both players went for a high catch.
He briefly lost consciousness but was resuscitated by a teammate, following which, he was rushed to hospital.
According to doctors, Keshri's condition was stable but he suffered a cardiac arrest around midnight on Sunday and died early on Monday morning, officials of the CAB said.
West Bengal chief minister also sent her condolences via Twitter.
In November, Hughes passed away at the age of 25, two days after he was struck in the neck by a bouncer with the incident sparking a massive outpouring of grief across the world.