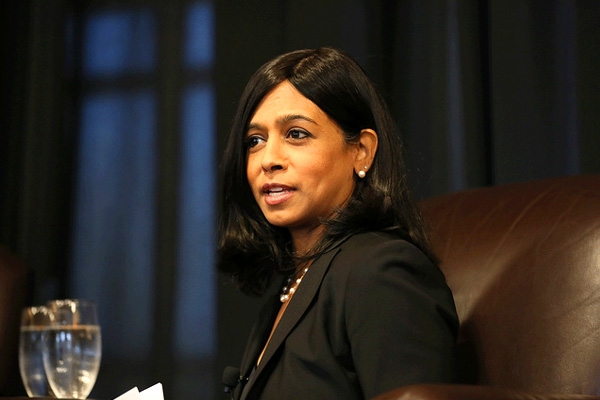 (Image source from: Indian-American Maya Harris Leads Hillary Clinton's Agenda Team of three})
Hillary Clinton, who is running for the presidential election, has set up an agenda team of three members headed by Indian-American Maya Harris. The team of senior policy advisers will develop the agenda for former first lady's presidential campaign.
Maya Harris, who was a former senior fellow at the Center for American Progress, will be assisted by Ann O'Leary, a former legislative director to Clinton when she was in the Senate; and Jake Sullivan, a top aide to Clinton while she was Secretary of State and a former national security adviser to Vice President Joe Biden.
Clinton will also get the informal advice from another Indian-American Neera Tanden, the current president of CAP and a longtime adviser.
Maya Harris (46) is the youngest sister of Kamala Harris, California's first Indian-American-African attorney general who is now running for Senate. These two challenging ladies are born to Indian Shyamala Gopalan Harris and Jamaican father.
Harris is married to Tony West, who left the Obama administration last September after five years as associate attorney general, the third top official in the Justice Department. They have one daughter, Meena.
-Kannamsai