Speedunnodu Movie Review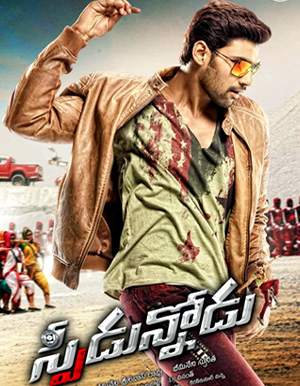 Rating:

Director:

Bhimaneni Srinivasa Rao

Cast:

Bellamkonda Sreenivas, Sonarika Bhadoria, Prakash Raj, Tamannaah

Banner:

Good Will Cinema

Producer:

Bheemaneni Suneetha, Bheemaneni Roshitha Sai

Music:

Sri Vasanth

Release Dt :

Feb, 05 2016
Story
Speedunnodu is the story of Shoban (Bellamkonda Sreenivas) who gives a lot of importance for his friends in his life. He is a helping hand for his friends and his real problems start after he falls in love with Vasanthi (Sonarika Bhadoria). A sudden unexpected death of one of his friend changes the things of everyone's life. The rest of the film is how Shoban impresses Vasanthi's family and wins their love along with solving all the problems of his friends. Watch Speedunnodu to know about the complete story.
Analysis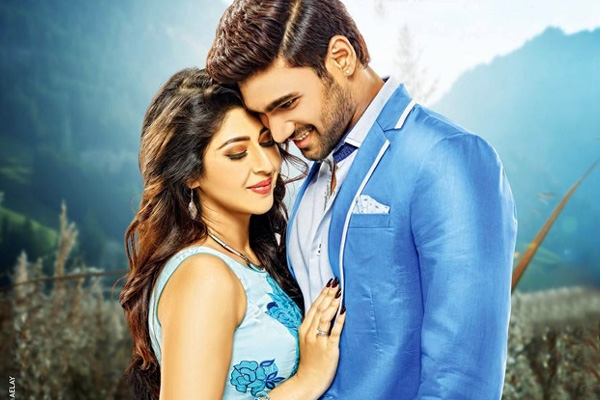 The first half of Speedunnodu has race and pace. The complete film has been shot without flaws and loads of entertainment. The songs are the huge assets for the movie and they have been placed well. The action episodes have been powerful and the emotional content reaches the audience. With everything in the right quotients, the first half of Speedunnodu is sure worth and impressive.
The second half of the movie carries the pace but the movie falls down at parts completely. But the unexpected twirls make the audience forget about them. Once again the songs have been taken enough care of and the lead actors have come out. The much needed emotions have brought out at the right time and the director has been successful in elevating the film at the right time. Though the dose of action comes up during the second half, on the whole Speedunnodu is a decent film.
Performance
Bellamkonda Sreenivas who made an impressive debut with Alludu Seenu carried the entire movie on his shoulders. He excelled completely in his performance, expressions, action episodes and with his terrific dance moves. Sonarika Bhadoria has been beautiful and glamorous throughout the film and she has done a decent job with her performance. Prakashraj and Rao Ramesh competed with their performances which are the major highlights. Sreeivas Reddy, Shakalaka Shankar and Prudhvi brings many smiles. All the other actors have been decent.
The story of the movie has been predictable but the narration has been different. The screenplay and the dialogues have been good and the narration has been completely different. The music and the background score are sure huge assets for Speedunnodu. The cinematography made the film look colorful and the rich production values make the movie lavish. Bheemaneni Sreenivas Rao should be appreciated for transforming the film well.
Final Word
Speedunnodu is a full length commercial entertainer which can be watched once for performances and the narration.
Stills from this movie
Videos & Trailers