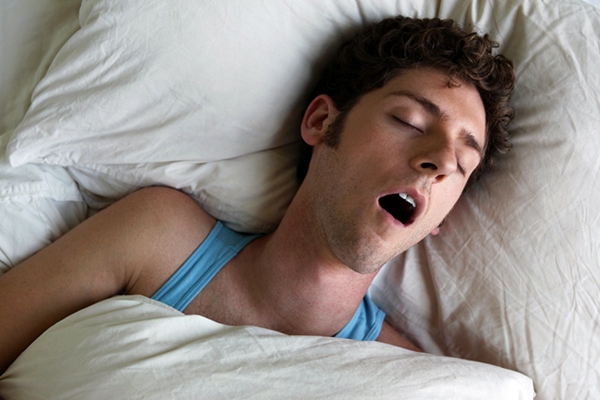 (Image source from: })
Snoring is well known nuisance and physiological disease. Most of the people sleep with loud roaring, but others will have sleepless nights. The problem of snoring is certainly a danger sign, which indicates your poor health and may also disturb your sociological relationships too. 
The technical term to represent snoring is sleep apnoea, which is a sleeping disorder where the patient roars continuously with high volume as the muscles in the upper airways of the throat relax so much while a person is sleeping, they can collapse and block airflow.
According to a study report, which is presented at the Sleep and Breathing Conference in Barcelona, the dangerous disease can be avoided or controlled by playing a wind instrument like flute. These findings were confirmed after their study on 64 people who played wind instruments and compared them with the results of 65 people who didn't. Even all participants were also asked to complete a questionnaire designed to assess the risk of eventually developing sleep disorders.
Which means the patients can become healthy persons by relaxing with music originated by their own mouths and throats. It is a prevention method to avoid the sleeping disorders, and the lungs of both the categories of sample were fine enough.
Sleep apnoea is connected with the uneasiness in respiratory system, improper sleeping times, and severe chest (lungs) pain. Whatever the way it could be, we must strive to have proper diet and appropriate sleeping. The snoring problem can also be tamed by practicing yoga, breath exercises like pranayamas.
-Kannamsai