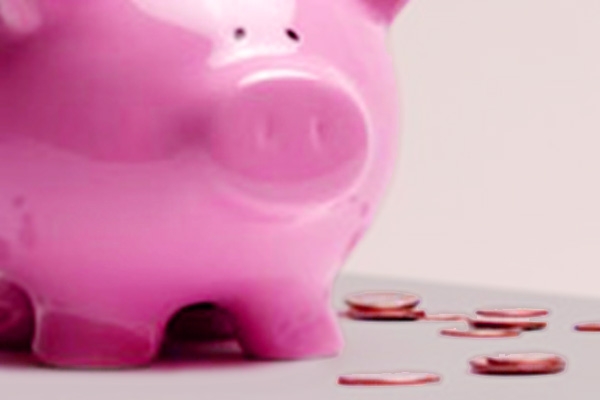 (Image source from: Personal Savings Tips)
There are different reasons to save, and different approaches depending on what you are trying to achieve. One overall savings goal is to put money away for a rainy day; anything from health related problems, for repairs to a house or car, or an interruption to employment. Most experts say to put three months salary away to cushion life's little emergencies.
Another common saving strategy is to target a specific purchase or expense, like a new sofa, or a vacation, and plan your savings around that specific amount. In this case, either put away a set amount every month, or even create a second bank account and divert the savings into that account so it can't be touched, and once you reach the amount, you make the purchase with a clear conscience.
The important longer term strategy is more about saving for the future. Numerous books like the wealthy barber that were written about the huge long term savings benefits by making small changes in how and what you save. One of the easiest ways to approach this kind of savings is with small but regular saving program An often used example is that if two brothers both start saving money, with one starting at twenty and one starting at thirty five, the brother that started saving earlier would have ten times as much. The reason why savings can be so dramatic is that the money that you save increases not only as you save, but is accelerated by the compound interest that continues to grow over time.
The easiest way to put long term savings away is to set up an automatic withdrawal of funds. You may feel the difference in not having that extra money initially, but before long, you will adjust and will get used to it. Your budget will make sure that if it's not there you don't miss it. In fact, many companies allow flexible ways of having savings deducted directly from an employee's pay, making it easier to keep sticking to the plan.