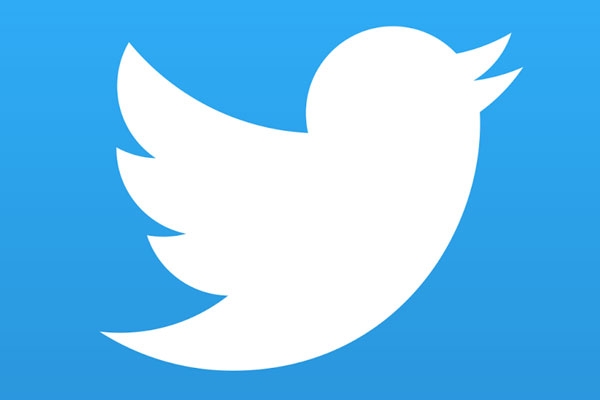 The much required improvement in the 'Direct Message' feature has been rolled out, which enables the user to get messages from anyone irrespective of their following status. And the micro-blogging site cleared that the users can block messages from somebody if they do not want DMs.
According to the statements in the twitter's official blog, in the privacy and security settings on Twitter.com, or Android and iOS apps users can enable 'Receive Direct Messages from anyone' feature for receiving messages from anybody.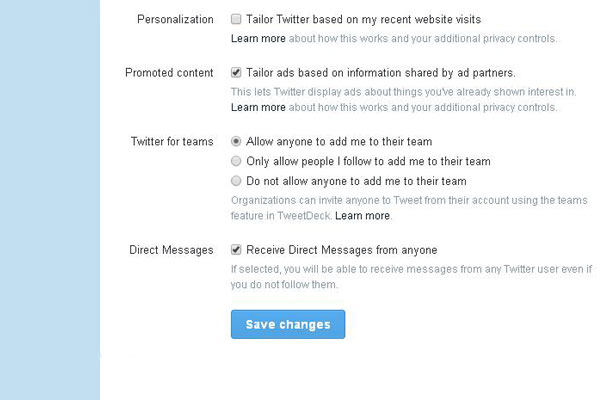 The twitter users can also be added to a group conversation if the new provision is enabled. "Direct Messages are the best way to take your public Twitter conversations private. Today, we're changing how direct messaging works so that it's even easier for you to communicate one-to-one or with a chosen group of people, anywhere in the world," Twitter said on its official blog.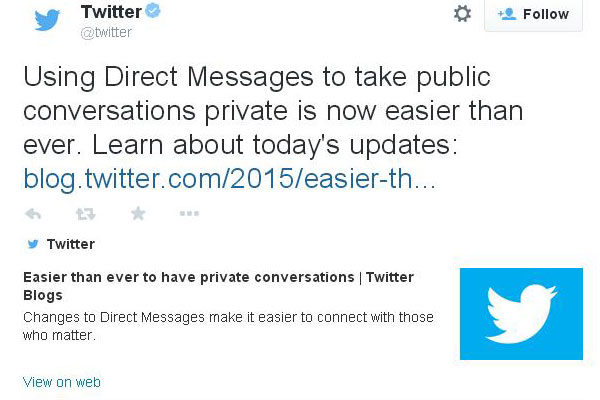 Twitter also updated messaging rules, where users can reply to a direct message from a non-follower, and the Direct message button is added on the profile pages on Android and iPhone apps.
Twitter further added, "We're rolling out these changes starting today to all users around the world. And we have lots more in the works to improve Direct Messages on Twitter, so that the private side of Twitter is just as fulfilling as the public side."
Earlier, the users were able to get the DMs from the followers or users who followed each other. The feature can empower the small scale firms and business groups for communicating at a faster speed.
-Kannamsai