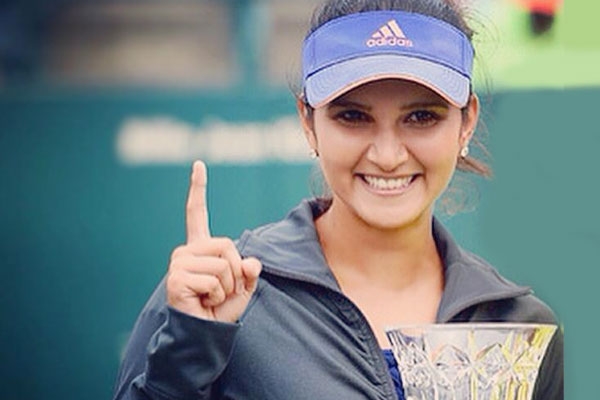 (Image source from: })
India's ace tennis player has created history by becoming first woman from India to get rank 1 in tennis doubles. Prime Minister Narendra Modi, President Pranab Mukherjee, Her Husband Shoaib Malik, and fans across globe sent her wishes through social networking sites.
After pairing with Swiss' great Martina Hingis, they have won three doubles titles in the Family Circle Cup title, Indian Wells and Miami to achieve the top ranking milestone.
"When you start off as a child playing tennis, you dream of being No.1 in the world. It's a dream for every person; very few get there. I feel extremely honoured to be No.1, it's something that I've worked for all my life," Mirza said in a statement.
PM Modi congratulated with a tweet, "An excellent accomplishment Sania Mirza. Congrats on being World Number 1 in doubles"
President Pranab Mukherjee greeted the Hyderabadi star with a tweet, "Heartiest Congratulations Sania on becoming world no 1 player in Tennis Doubles #PresidentMukherjee"
Husband Shoaib Malik wished Sania for number one ranking. "Mrs. Malik just became the 1st Indian tennis player to be the World's # 1! Lots of love from all the Pakistani fans," he tweeted.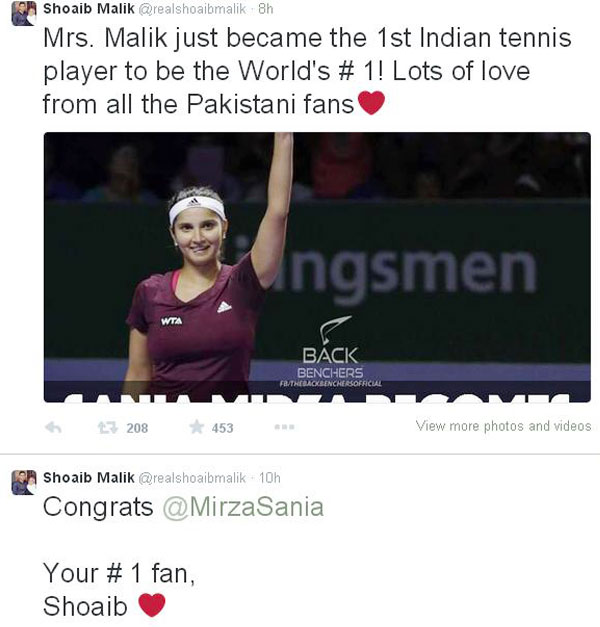 Her twitter account was floated with the tweets of congratulations from Telangana Minister KTR, actor Nagarjuna, Congress leader Sanjay Jha, West Bengal Chief Minister Mamata Benarjee, Gujarat CM Anandi Ben Patel, and many others.
-Kannamsai