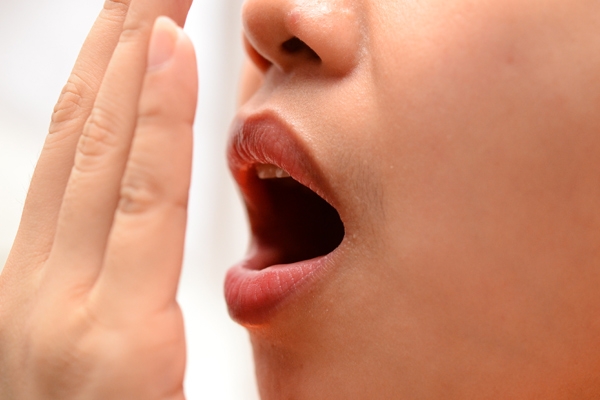 (Image source from: })
Cancer can attack on any part of the living organisms, some cancers like blood, breast, brain cancer can be diagnosed through various tests, but many ignore the symptoms related to mouth and throat. The scientists from Switzerland have been developing a new technology to detect certain cancers of the head and neck, such as throat and mouth.
The portable device is equipped with sensors to detect the presence of certain cancers in the throat and mouth through a patient's breath. The scientists of École polytechnique fédérale de Lausanne (EPFL) are saying that the early detection can save lives as better treatment for these diseases available. 
The newly developed portable device can be connected to computer as well as a smartphone. The team of scientists, including Frédérik Loizeau, who was former doctoral student at EPFL, developed the apparatus capable of differentiating the breath of patient and healthy person based on the observation that human breath contains volatile organic compounds (VOCs). This new tool can evaluate the composition of each breath thanks to a network of micro-sensors composed of a silicon disk 500 micrometres in diameter that is covered by a polymer and suspended by four minuscule "bridges" with integrated piezoresistors.
"There are already methods for detecting molecules called 'electronic noses' on the market. But they have a hard time analyzing very complex gases like human breath," says Nico de Rooij, who participated in the development of this technology. "Humidity in particular can disrupt the reading, leading to false positives or false negatives."
EPFL and the Swiss Nanoscience Institute of the University of Basel have tested the device on the actual patients or victims of mouth and throat cancer from the University Hospital of Lausanne (Centre hospitalier universitaire vaudois, CHUV). The patented technology could be marketed soon.
As the breath of the healthy and unhealthy persons are different and the VOCs changed typologies can help the patients to know about their throat and mouth health condition. 
We should not ignore the bleeding from jaws, mouth and trachea as well as the bad smell coming from mouth in spite of neat brushing.
-Kannamsai
Image Credits: Wiki How