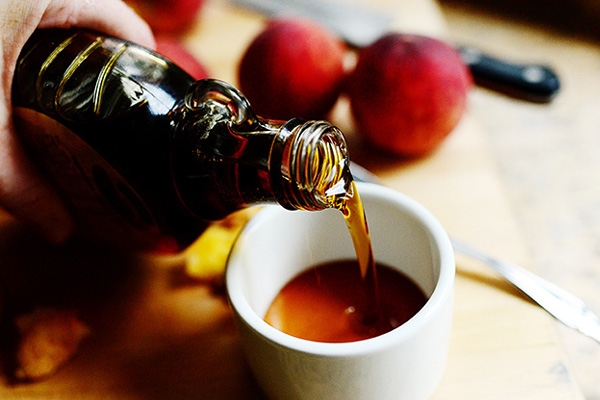 (Image source from: Benefits of Maple Syrup – Lowering the antibiotic usage!})
The much popular maple syrup can be taken for healthy living as the liquid provides manganese, riboflavin, zinc, magnesium, calcium, potassium, and antioxidants which are essential for happy lives. The maple syrup which is made up of concentrated sap from North American maple trees, is a rich source of phenolic compounds.
According to the findings of the researchers at McGill University, the maple syrup can also lower the antibiotic usage when combining with common antibiotics for increasing microbe's susceptibility. The benefit will tame the over usage of antibiotics, which is a major contributor in the emergence of drug-resistant bacteria.
The maple syrup prepared by Prof. Nathalie Tufenkji's and his team, tested the effects in the laboratories on infection causing strains of certain bacteria, including E. coli and Proteus mirabilis. The maple extracts acted effectively with antibiotics in destroying resistant communities of bacteria known as biofilms.
The report of the study, which was published in the journal Applied and Environmental Microbiology connoted the positive implications of the maple syrup with common or natural antibiotics. They also found that the syrup is potential in affecting the gene expression of the bacteria by repressing a number of genes linked with antibiotic resistance and virulence.
The naturally produced maple syrup is often used as sweetener in pancakes, sweets, and in medicinal products. The maple syrup can supplement the vitamins effectively.

-Kannamsai