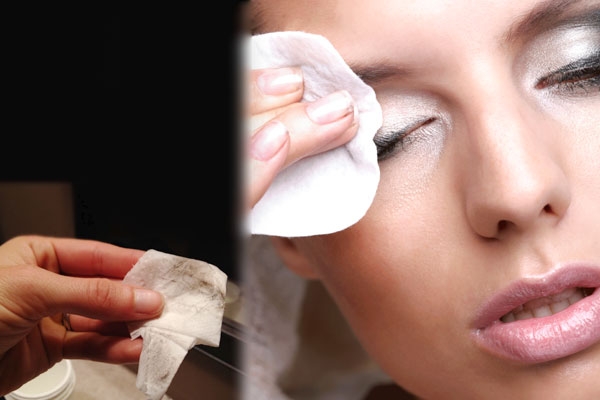 (Image source from: })
Most of the people, especially girls get tired in the evenings and just prefer sleeping immediately after returning to home, but the habit makes your health and skin sick. You must allow your skin to breathe in the nights and most of the time in a day, as the makeup products contain harmful chemicals, and they will also block the glands.
You should not forget cleansing your face before sleeping, no matter how tired you are. Skin cannot be repaired with accumulated dirt, sebum, chemicals, and unwanted elements. For removing the makeup, you can use oil, but for some oil skins – it will create new problem. Those with oil skin, can go for neem based cleanser.
Try to use water based cleanser for having clear face. Using virgin olive oil is best, as it removes all eye and face make up in one step. For good results, you can pick one among all from castor oil, blend castor oil with almond oil, avocado oil and jojoba oil.
The best proven method is: mix half cup of virgin oil and castor oil, apply the blend on face. Gently massage with the mix, now dip washcloth in warm water and wring out the excess moisture. Place it on face and wipe out the excess oil after a minute. The impurities will also go out and you can have better sleep too.
-Kannamsai