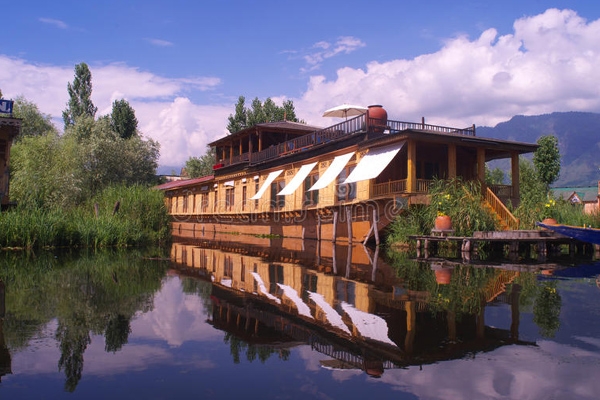 (Image source from: dreamstime.com)
Houseboats of Kashmir valley have not seen tourists and the owners haven't earned a penny since a year.

As soon as you think about Srinagar, one thing that comes into mind for sure is the houseboat. Of course, there are houseboats in Kerala, let's not go there now.

Dal Lake in Srinagar is framed with beautiful houseboats that are dated back to 19th century. Yes, you heard it right. House boats were the only source of stay for tourists during the 19th century.

Let's go a bit into the origin of these houseboats.

Close to the end of 19th century, Kashmir started welcoming tourists again. The outsiders were mostly European and were pouring into the Kashmir valley. They needed a place to stay for their long holidays.

Buying a piece of land and building a house was out of question. Surprisingly, Maharaja Ranbir Singh, had no piece of land on his name in Kashmir. Such was the situation. Even Swami Vivekananda had to leave empty handed as he couldn't find a place to set up his ashram in the valley.

With problems like these, tourist business was seeing a downfall.

Pandit Narindas of the valley had a shop that sold items for tourists in 19th century. His shop was once devastated by fire and he had transferred all this items into a boat nearly and started selling goods from there. He made developments to the boats and a European's eye caught attention to it and bought it for a huge price. Then, the trend of houseboats had begun.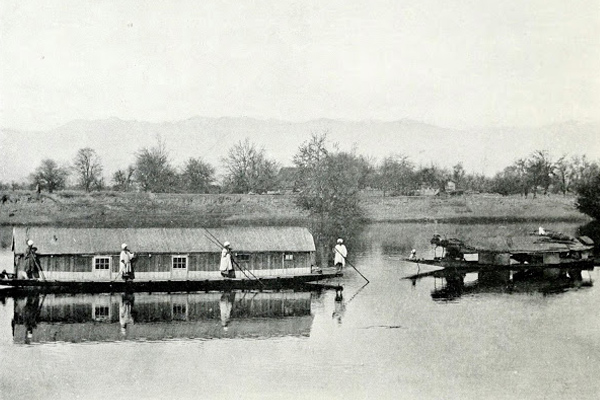 (Image source from: pix10.agoda.net)

Several houseboats were built thereafter and have been named separately and they exist till now. The houseboats have the names like Paris, New Zealand, Chicago, and Hollywood.

As the coronavirus pandemic hit the country and made the economy worse, even the business of houseboats got damaged.

Tariq Ahmad, the owner of 'Hollywood' houseboat says that he hasn't had business sice a year and the coronavirus pandemic made it worse.

He said that even during the worst of times in Kashmir, he used to have tourists. Though the Police have declared Srinagar as militancy free, still he cannot find tourists visiting the place.

However, he is hopeful that he would see visitors after the pandemic subsides.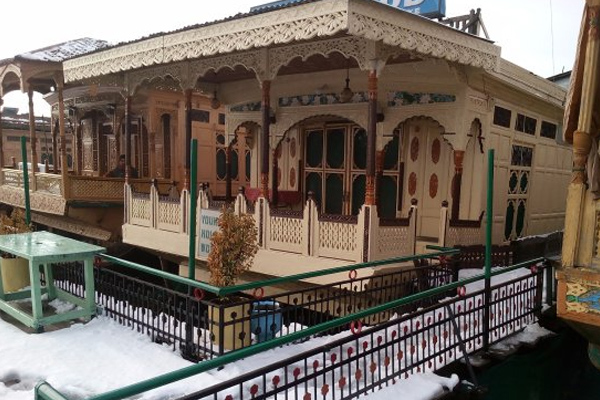 (Image source from: 2.bp.blogspot.com)

The houseboats in Srinagar are made of cedar pine wood and the carved interiors would steal your heart with mesmerizing view of Himalayas and the Dal Lake.

4 Best Houseboats in Kashmir that are worth your money:

1. Butt's Clermont Houseboat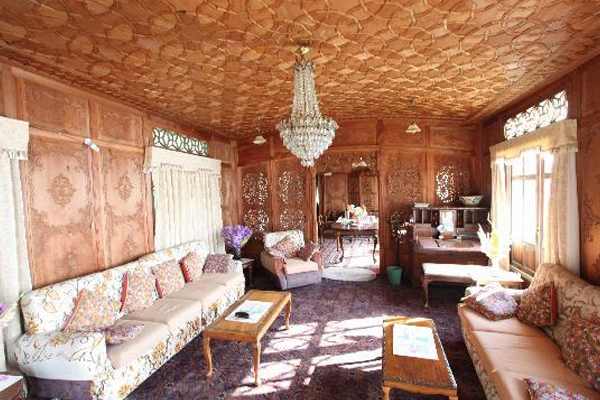 (Image source from: traveltriangle.com)

Stationed in the western shores of Dal Lake, it has the most cozy and comfortable suits. It overlooks Naseem Bagh, the best garden in Kashmir.

2. The Regalia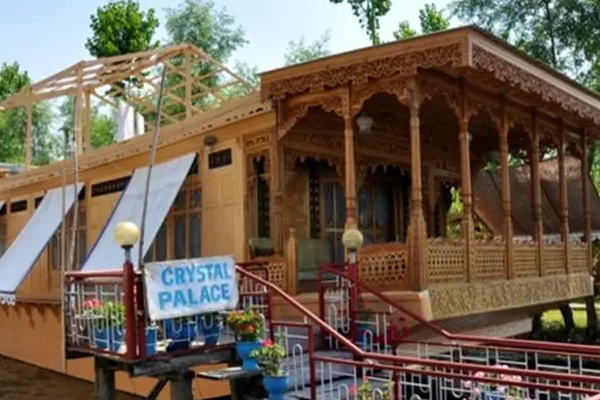 (Image source from: tripadvisor.com)
It is located in the picturesque area of the Mahadev mountain range. This houseboat gives you all the privacy you need in the world with nature.

3. Royal Dandoo Palace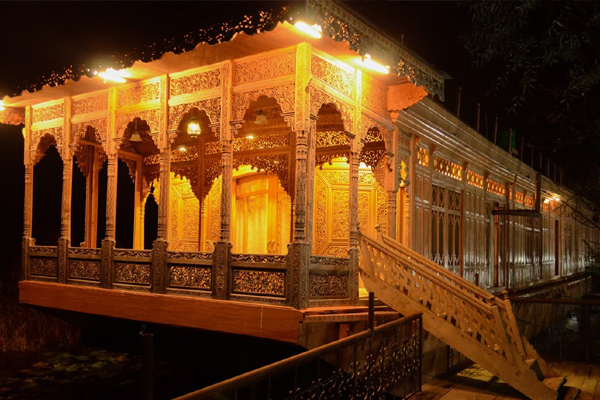 (Image source from: tripadvisor.com)
The wood paneled houses and handicrafts all around make it the best houseboat in Kashmir valley. The owners also arrange bird watching.

4. Mughal Sheraton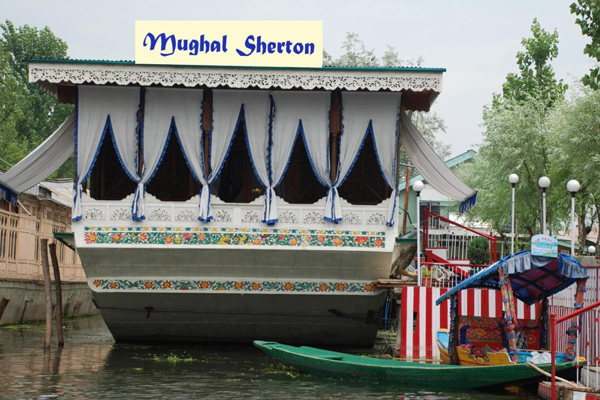 (Image source from: 3.bp.blogspot.com)
For a perfect Mughal kingdom feel, you must get into this Sheraton. It is affordable and also has lavish interior.

By Gayatri Yellayi