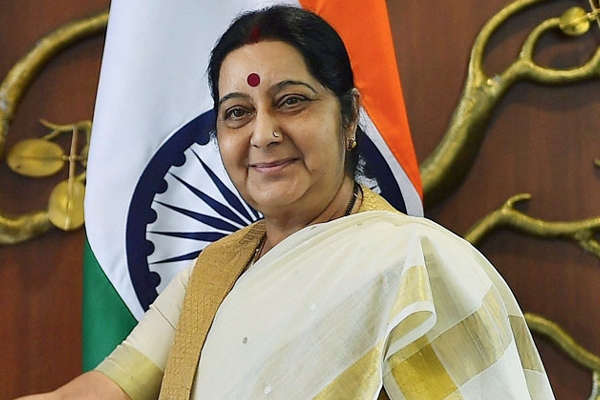 (Image source from: www.samaa.tv)
External Affairs Minister Sushma Swaraj on Tuesday proclaimed she would not be contesting the next Lok Sabha elections, due by May 2019.
Swaraj made the statement while talking to media persons in Indore, Madhya Pradesh.
Noting that while the final decision on contesting elections was with the Bharatiya Janata Party, Swaraj said she had "made up her mind", citing her poor health as a being a factor behind her decision.
Swaraj was first elected to the Lok Sabha in 1996 and held various positions in the Atal Bihari Vajpayee governments of the late 1990s in addition to briefly serving as chief minister of Delhi.
Swaraj attracted appreciable media attention as an effective leader of opposition in the second UPA United Progressive Alliance) government. Though considered an "acolyte" of L.K. Advani, Swaraj was given the position of external affairs minister by Prime Minister Narendra Modi.
Swaraj had made a mark in the ministry of external affairs with her punctual responses to appeals for help on social media.
In 2016, Swaraj underwent a kidney transplant and reduced her public meetings.
-Sowmya Sangam