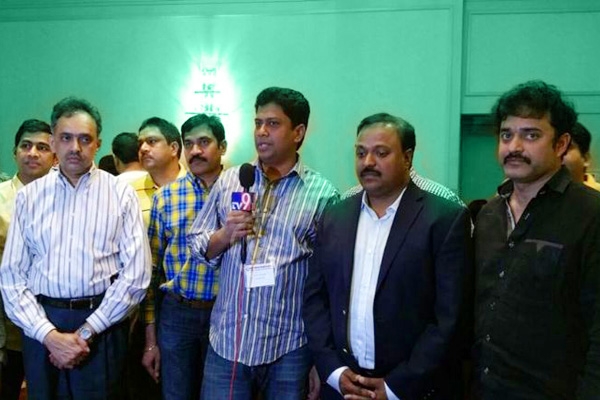 (Image source from: Satish Vemana and his panel wins TANA Elections with huge majority)
The results of the Telugu Association of North America (TANA) elections have been announced on Saturday. Contestants have campaigned the elections as if the parliamentary elections. Satish Vemana has won the election for post of Executive Vice President with a majority of more than 5,000 votes. After serving two years in this post he will automatically become the President of the association.
Satish Vemana has secured 8257 votes, and his opponent in the election Mr. Ram Yalamanchili got 3137 votes. Madhu Tata from Satish' panel has won the election for the post of Secretary with 7039 votes while Baktha Balla got 4235 votes. For the Treasurer's post Murali Vennam got 7187 votes his opponent Mr. Paturi got 4033 votes.
In the election for Joint Secretary Post, Ravi Potluri got 7934 votes and Mr. Bullaiah Chowdary who contested against him got 3293 votes.
Laxmi Devineni has won the Regional vice presidential election for New York and New Jersey region in the tough fight on Vidyadhar Garapati. And Mr. Sivaram won Regional Vice President post for the North region and SK Vemuri won for the West.
Doctor Chaudary Jampala will take the presidentship from the current president Mohan Nannapaneni at the 20th grand meet in Detroit. Satish Vemana will get the executive vice president charge on that stage. Other members will also take oath for their positions.
-Kannamsai