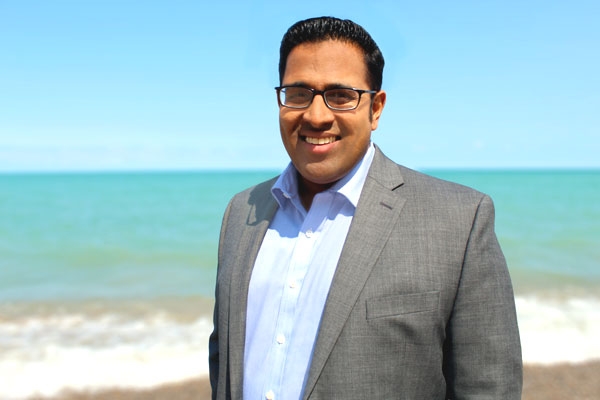 (Image source from: Drshahforcongress.com)
Chicago:
An Indian American Docor; Sapan Shah, has declared his candidacy to run for the US House of Representatives in 2018. He would run from suburban Chicago as a Republican Representative.
Sapan, 37 years, founded the Flagship Healthcare in Chicago, and he would run from the 10th Congressional District of Illinois. The current seat is held by a Democrat Brad Schneider.
Sapan would have to win Republican Party's primary in March 2018 to run for General elections next year and earn a party ticket too. Since four other Republican nominations are already in the run. Sapan stated that he was running for Congress as he believed that citizen legislators must run the government. He aims at bringing in his real world experiences and common sense to the Washington DC and serve his 6 year term as a congressman. He also stated he wishes to pass on his legacy to next citizen legislator.
Sapan said, We need to bring real change to Washington, which starts by electing citizen legislators with real-world experience instead of more career politicians,"
Sapan has already raised over $300,000 just within first few weeks of announcing his candidacy. Among this, his personal contribution of $100,000
The recent months have seen a surge in India American candidacies for running for the congress seat. And currently there are 4 Indian American already in the House of Representativs; all of which are from Democratic party. Dr Ami Bera and Ro Khanna from California, Raja Krishnamoorthi from Illinois and Pramila Jayapal from Washington state.
By Minu