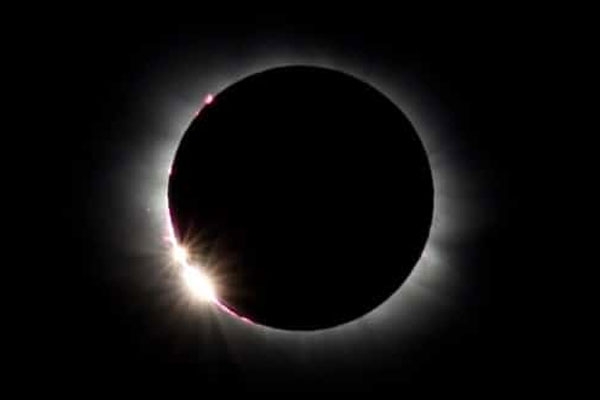 On Monday Morning I.e.,August 21,the united states will experience a total solar eclipse.

During the eclipse, the moon will pass between earth and sun blocking our view to the sun.

This will be the first solar eclipse visible to US in 38 years, the last solar eclipse has been in 1979.

In Arizona we will see partial solar eclipse, which means that we can see some of the sun covered. The eclipse will start in Arizona at 9a.m with its peak around 10.33 a.m.

'The path of totality', a 70 mile- wide stretch between Oregon and south Carolina, is where people will be able to see the total eclipse.

Museums, science centers and libraries are hosting eclipse viewing parties and events in Arizona with themed activities, crafts and specialty glasses to view eclipse.

When purchasing glasses from online beware as their are face glasses to.

Here are some of the parties related to solar eclipse.


Arizona Museum Of National History Pre-Eclipse Party on Aug 19.
Phoenix public library august 19-20.
Arizona state university free eclipse viewing party on Aug 21.
Arizona science center will have eclipse related activities and crafts on Aug 21.
Mesa community college will host parties at 2 of its campus Dobson and Southern and Red Mountain.
Chandler-Gilbert Community College is hosting an eclipse viewing party free for public.
Meteor Crater AZ WINSLOW is also hosting an event for eclipse.
Lowell Observatory will have various program through out day.



By A.s