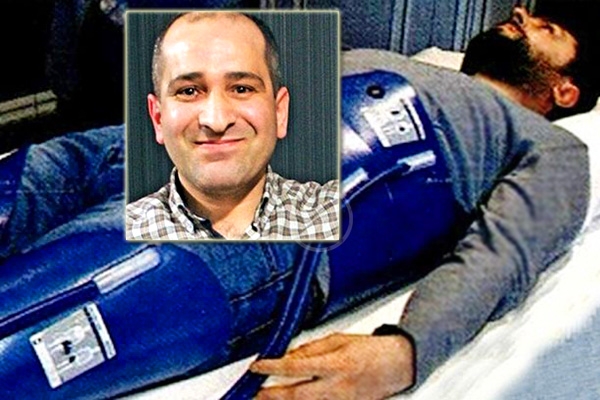 (Image source from: Dead man gets Life after ice bath!!})
We heard many stories about the dead personalities becoming devils and ghosts, but not encountered them. Here we have a real story where a dead man got life after the use of controversial therapeutic hypothermia treatment.
According to the report of Daily Star, Bulent Sonmez from Turkish capital Ankara had gone to hospital complaining of his arm pain when he suddenly fallen with a heart attack or cardiac arrest. Doctors attended the patient, but failed to resuscitate the dying man and his heart stopped working. But, the doctors taken the case as a serious challenge and decided to implement a controversial therapeutic hypothermia treatment to dip the Turk into freezing ice water.
The decision brought his life as the 40-year-old person's body reduced in temperature to 30 degree centigrade. Then doctors were able to restart his heart, and successfully made him alive.
But the Turk lost his memory and went back to 20 years old and believing he was still at young age. Bulent Sonmez returned home and had begun his new life or second birth according to DC report.
This is really a miracle in the medical history; doctors had the record of saving many lives with their expertise. All credits goes to the daring doctors.
Image Credits: Mirror.co.uk
-Kannamsai