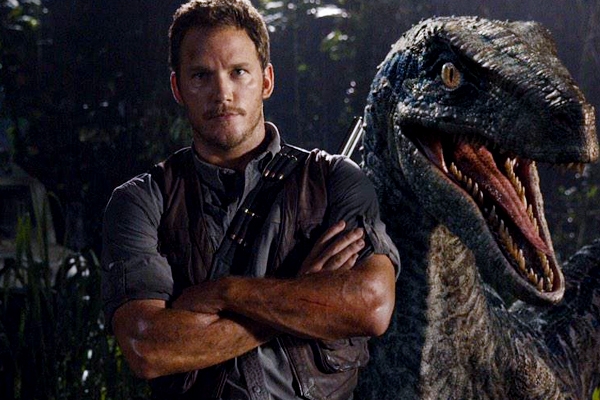 (Image source from: })
The three posters of the upcoming movie Jurassic World have been shared by director Colin Trevorrow on his Twitter handler with interesting captions.
First two posters were unveiled on April 18th while the third poster was launched yesterday. First poster shows Bryce Dallas Howard's character Claire Dearing facing the Indominus Rex in front of a large glass window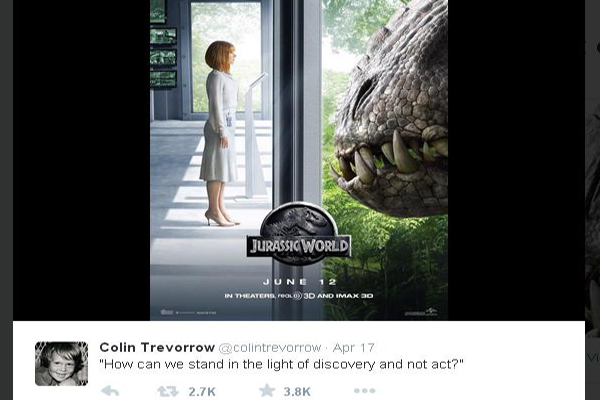 Before the second poster he tweeted, "For our second poster, I suggest pouring a bowl of the cereal you used to eat on Saturday mornings. Go, now."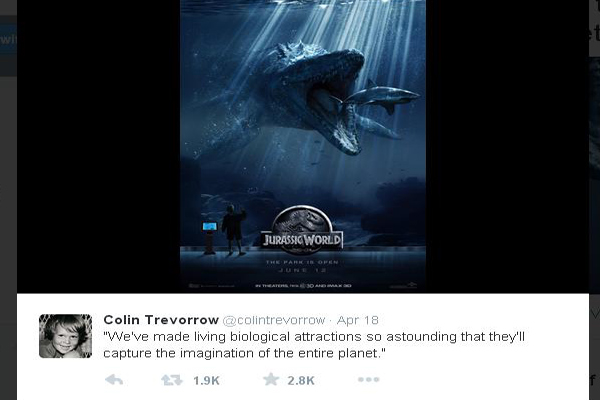 The third poster came along side with a tweet, "Fifty, sixty miles an hour if they ever got out into the open, and they're astonishing jumpers..."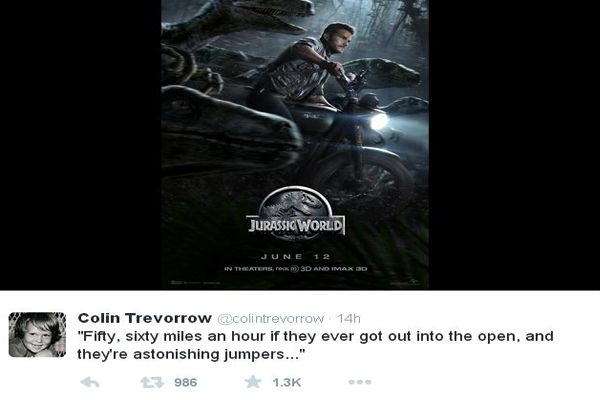 The sci-fi adventure movie is starring, Chris, Jake Johnson, Ty Simpkins, Judy Greer, India's Irrfan Khan and Omar Sy. The movie is slated to release on June 12.
-Kannamsai