Ghayal Once Again Movie Review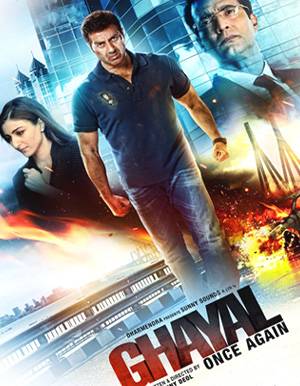 Rating:

Director:

Sunny Deol

Cast:

Sunny Deol, Om Puri, Aanchal Munjal, Soha Ali Khan

Banner:

Vijayta Films

Producer:

Dharmendra

Music:

Shankar Ehsaan Loy, Vipin Mishra

Release Dt :

Feb, 05 2016
Story
Ghayal Once Again is the sequel for Sunny Deol's past super hit movie Ghayal and the story starts where the first part ended up. Ajay Mehra (Sunny Deol) who plans high for the society plans for a secret agency and he brings up Rhea (Soha Ali Khan) and Joe (Om Puri) on to the board. A group of youngsters capture the murder of Joe which has been done by the son of an industrialist Raj Bansal (Narendra Jha). When the industrialist tries to kill the youngsters, they get in touch with Ajay revealing about the murder. The rest of the movie is how be rescues the youngsters from the businessman revealing the murder mystery to the world. Watch Ghayal Once Again to know about the complete story.
Analysis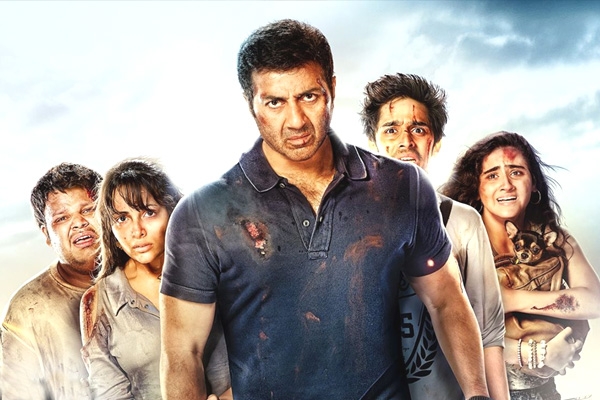 The first half of the movie starts with a curiosity in the audience after which they lose it because of the pathetic narration. The basic plot has been dragged too much which kills the flavor. When the audience lose their patience, the action episodes take pace which do not make any impact. Except a decent cinematography work, the first half of Ghayal Once Again offers nothing.
The second half of Ghayal Once Again too offers nothing except some decent episodes. The action episodes have been completely faked up and Sunny Deol fails in all the departments in bringing out the desired output. The music has been decent and the cinematography has been top notch. The complete second half too fails to impress the audience.
Performance
Sunny Deol has been decent with his performance as an actor and his terrific performance has been impressive. He impressed the audience in some of the episodes. Soha Ali Khan too has been commanding with the assigned role and impressed the audience. All the other actors came up with a decent job all over.
The story of the film has been interesting but the narration makes the film fall flat. The screenplay and the dialogues are the major letdowns of the movie. The cinematography has been brilliant and is the only highlight to be revealed. The music has been ok and the background score has been decent. The production values need to be mentioned specially. Sunny Deol fails completely as a director and Ghayal Once Again is a film that will be badly rejected.
Final Word
Ghayal Once Again is a film that can be completely ignored for its poor narration and bad action episodes.
Stills from this movie
Videos & Trailers