Watch: Alia Bhatt Says 'I Love You' to Ranbir Kapoor in Her Filmfare Winning Speech for Raazi
March 26, 2019 10:41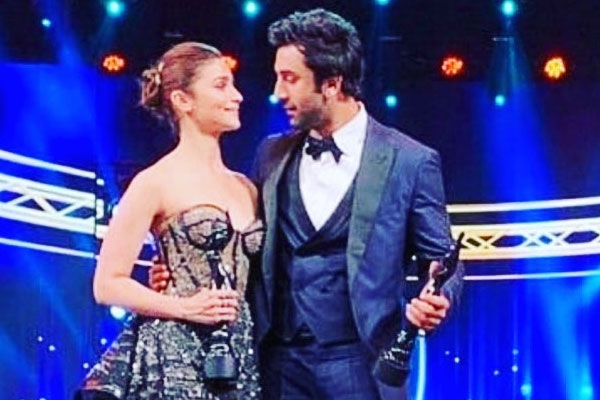 (Image source from: indianexpress.com)
A rare public display of affection by Alia Bhatt and Ranbir Kapoor at 64th Filmfare awards made their fans go smitten. It all happened when Alia Bhatt won the Best Actress Award for her role in Raazi.
After receiving the award, Alia thanked her team of Raazi but a special mentioned was saved for her boyfriend Ranbir Kapoor.
In a video that is doing the rounds on social media, Alia Bhatt can be seen saying "I love you", while Ranbir can be seen blushing over Alia's special gesture.
Calling him a 'special man' in her speech she went on to say, "Meghna for me Raazi is you, your blood and sweat. You are my main chick. Vicky without you, the film wouldn't be complete. Thank you, my mentor Karan for being my mentor, father, and my fashion police. Tonight's all about love there my special one, I love you (Ranbir Kapoor)."
Alia Bhatt- I love you (from stage) after winning award, while Ranbir Kapoor is all smiles#FilmfareAwards2019 pic.twitter.com/UPHZFzvV5L

— RanbirKapoorUniverse (@RanbirKUniverse) March 23, 2019
Ranbir Kapoor bagged the Best Actor honor for his role in "Sanju". Just when his name was announced as the winner, Alia Bhatt, who was seated next to him, gave him a side hug and a kiss on the cheek.
Alia Bhatt and Ranbir Kapoor will be seen sharing screen space in the upcoming film "Brahmastra" which is all set to release in December 2018.
-Sangam Sowmya