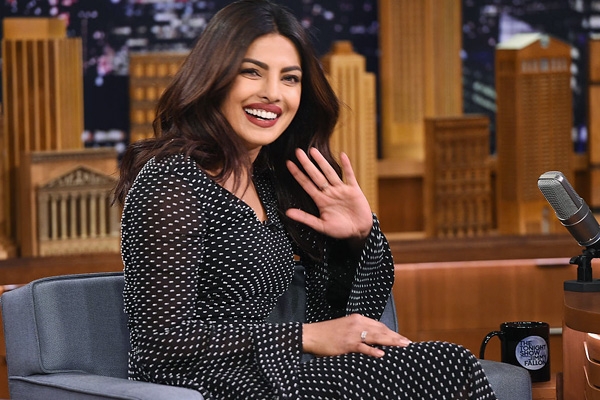 (Image source from: yibada.com)
There were a lot of tittle-tattles making rounds on the internet over a candid picture Priyanka Chopra posted recently on Instagram where she was seen snuggling with her man Nick Jonas.
The post went viral in a trice for two reasons. The one, because it was adorable, and two, because the fans were super eager to know about who is the person who clicked that pic.
 

 

 

View this post on Instagram
It is the time to put your curiosity aside because Desi girl, at last, has an answer to that! She unlocked the mystery on the chat show 'The Tonight Show Starring Jimmy Fallon.' She told the host that it was actually her cousin, Divya who captured them in the frame.
She was quoted saying, "Don't you go out with friends and you do something cute and someone takes a picture? This is my cousin Divya. We were like 8 of us sitting and watching the Superbowl. I fell asleep and she took a picture."
Priyanka and her family look super thrilled about super-bowl in the main. They had even posted a picture where they had created a 'super bowl' graffiti in the snow.
Besides, she also spoke about adding Nick's family name to her name. Speaking about being 'Priyanka Chopra Jonas,' she said, "I always wanted to add his name to mine because we are becoming family. I am a little traditional and old school like that. But, I don't take away my identity. It gets added to who I am."
On the professional front, Hollywood film starring Priyanka Chopra 'Isn't It Romantic' is set to release on February 13, likewise 'Cowboy Ninja Viking' is set to hit the screen this June. However, it seems like there are at present no films in Bollywood for Priyanka.
-Sowmya Sangam