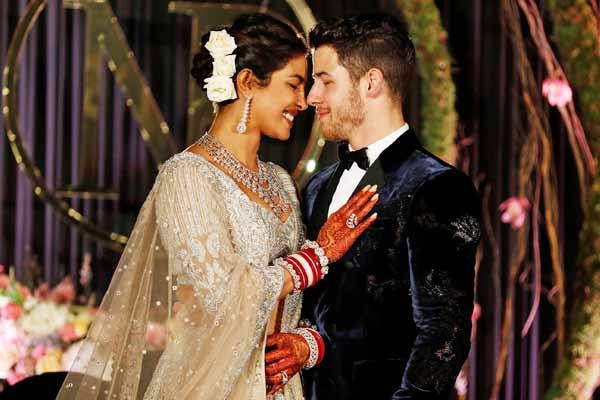 (Image source from: peopledotcom)
Indian actor, astrologer, and celebrity tarot card reader Munisha Khatwani has not at any time been in vain over giving true to life predictions.
We saw that with Bollywood actors Deepika Padukone and Ranveer Singh, who got married recently, and more of late, Priyanka Chopra and Nick Jonas.
Priyanka, during her recent presence on 'The Ellen DeGeneres Show' a video was played of the time when she appeared on Simi Garewal's India's Most Desirable and the clip, showed Munisha foretelling Priyanka's future.
"I am feeling really good to be seen in the show. It was totally unexpected and it came as a surprise to me. I am just feeling very surreal and happy about the whole thing," she says.
Munisha predicted that Priyanka will find her prince charming abroad almost eight years back. "I predicted in 2011 about Priyanka's marriage and that she will get married to a guy who is probably from a foreign country. I also predicted that he will adore the floor she walks on and he will totally be in love with her and that's why they will manage to get married," she says.
Predicting their future, she says, "Now that they are married, I guess both their stars are completely aligned and they look very positive. Now their marriage is looking very good and very powerful. His Venus is very exalted as well. So definitely I think the Venus and Mars combination will be like a house on fire," she says.
-Sowmya Sangam