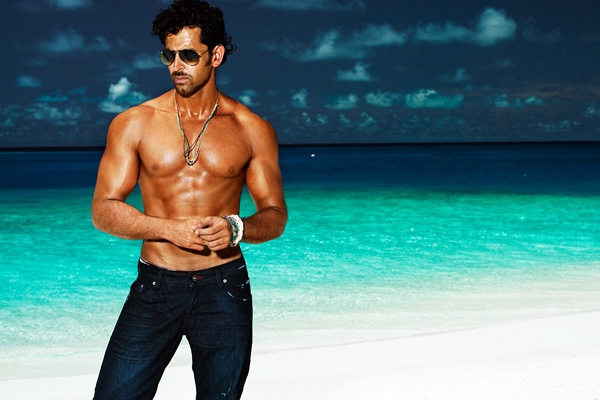 (Image source from: })
The most eligible Bollywood star for an Hollywood project Hrithik Roshan can be seen in a project this year. This is not a regular speculation, it is a confirmed news as per the Dna report. The Greek God of Bollywood, himself announced the thrilling news to media at TV launch event.
The Zindagi na milegi Dobara star has said, "Yes, I have a Hollywood film this year," without giving more details about the proposed movie. But, as per movie experts, the movie is going to be high octane action project.
The Gujarish movie hero was denied an offer in Aishwarya Rai Bachchan-starrer Pink Panther 2, and he was reportedly approached by Rob Cohen (director of blockbusters like Daylight, The Fast And The Furious and XXX) for a movie. However, the star has not announced anything from his mouth, but this confirmation came from the Krish actor.
According to media predictions, after completion of the shooting for Ashutosh Gowariker's  ongoing movie Mohenjo Daro, the star himself take chance to announce his Hollywood project details.
-Kannamsai