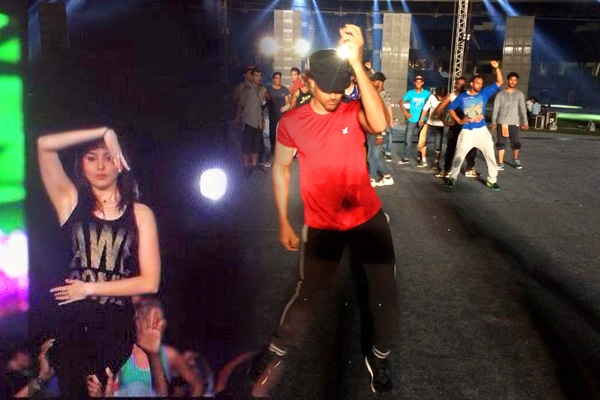 (Image source from: Hrithik & Anushka Readies for IPL Gala)
Actors Hrithik Roshan and Anushka Sharma arrived in Kolkata on Monday, a day ahead of their performances at the IPL inaugural ceremony. They have practiced for their kick off stage performances amid thundershowers. The Salt Lake Stadium is getting ready for entertaining the audiences and fans across the globe.
But, there is a bit problem from the weather condition, that rain and thunderstorms may spoil the thrilling events.
Hrithik dares rain, and wants the lights to be on for his show, he said, "Rain threatens 2stop d event tom nite.I told them 2 keep d cameras on,cause come rain or storm, I gonna dance. #hrx" in tweet with a pic.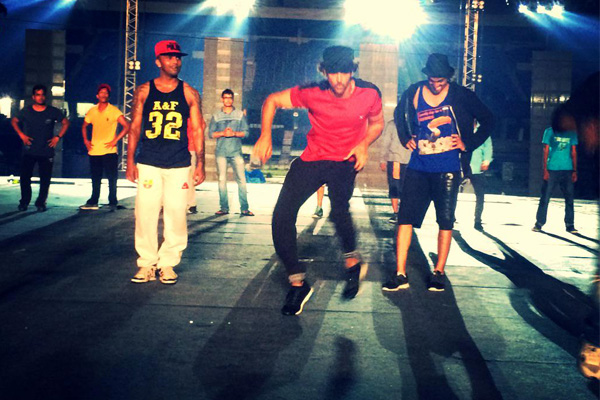 The venue is special for him as his first stage show was at there only, "Dancing whr I danced15 yrs ago. N cn c myself dance 15 yrs frm now.Never stop growing never stop learning. #ipl" the star tweeted.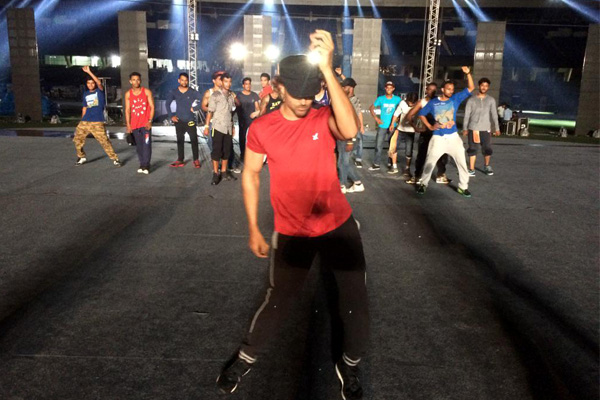 While, twitter page of Anushka Sharma FC (@anushkalovers) has given the updates of Anushka, the page tweeted, "Anushka Sharma rehearsing for her performance in IPL opening ceremony which will be held tonight"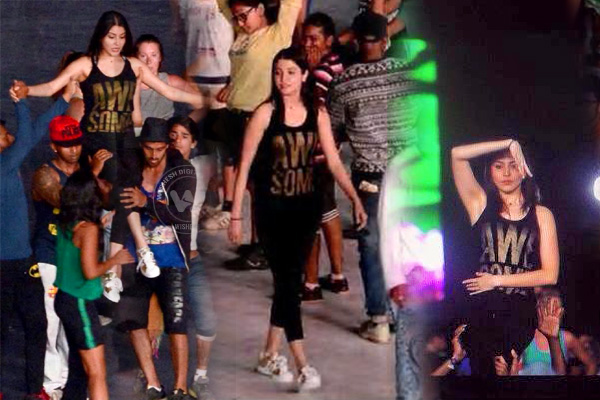 Apart from Hrithik, and Anushka, Shahid, actor-director Farhan Akhtar with his band, and actor Saif Ali Khan (Indian cricketing legend Mansoor Ali Khan Pataudi's son) will host the show and introduce the cricketers and stars.
The first match is scheduled on April 8 between the defending champion Kolkata Knight Riders and Mumbai Indians. Let us hope that the wrong-time rains won't spoil the events and the opening ceremony.
-Kannamsai